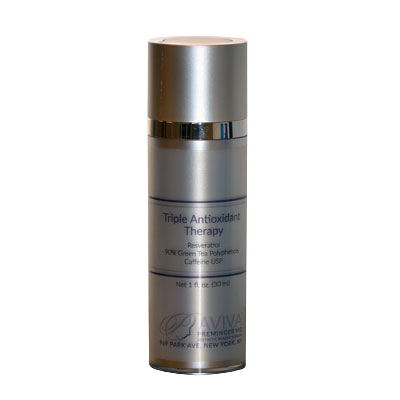 This triple power, advanced formula is perfect for all skin types. Guard your skin against free radical damage, and reduce the signs of redness, wrinkles, fine lines, and puffiness with Dr. Preminger's Triple Antioxidant Therapy. Plus, it reduces the size of your pores, too!
Active ingredients Resveratrol (an antioxidant found in red wine), Green Tea Polyphenols, and Caffeine USP work together to reduce the signs of aging and improve skin tone and texture while fighting against free radical damage and moisturizes your skin.
To use, apply twice daily after cleansing your face. Free of gluten, parabens, oils or fragrances, this product is safe for all skin types.