Dermal Fillers
Dermal fillers are becoming increasingly targeted toward specific uses, and the results have never been better.
The list of dermal fillers is growing fast. Which one is best for you and why? Dr. Preminger knows.
Dermal Fillers in NYC
For New Yorkers looking to combat the emergence of wrinkles, skin creases and volume loss that accompany the aging process, a wide array of dermal fillers are available. Lip injections and facial fillers like Juvederm offer patients the ability to achieve a youthful firmness almost immediately, while softening lines and wrinkles dramatically. Even better, these impressive results can be obtained at a fraction of the cost of a conventional facelift procedure.
Just about everyone wishes they could discover the fountain of youth. While the passage of time does play a significant role in such dreaded changes in appearance, factors such as sun exposure, gravity, repeated facial expressions and genetic disposition can all cause us to look older much faster than we would like.
Juvederm®

Juvederm XC®

An extremely popular choice for facial enhancement, Juvederm XC ® is a hyaluronic acid wrinkle filler. Taking the form of a smooth gel, this filler also incorporates lidocaine to make treatment itself much more comfortable. Juvederm® is ideal for addressing lines surrounding the mouth and nose and also for plumping the lips. It is possible to achieve results that last from multiple months to well over a year. Recent research has suggested that repeat treatments of fillers such as Juvederm® may actually prompt the body to produce more of its own natural collagen, an added benefit sure to please patients of every age.

Juvederm VOLBELLA® XC

This advanced injectable gel can give you natural-looking results for up to one year. Juvederm Volbella ® XC adds subtle volume to the lips, and it also works to soften the appearance of vertical lip lines (also known as perioral lines) that can be caused by exposure to the sun, repeated muscle movements or other factors. A great choice for increasing lip fullness and diminishing lip lines without looking like you've had work done.

Juvederm Voluma®

Another member of the hyaluronic acid family of facial fillers, Juvederm Voluma® is designed to add tissue volume to facial areas that have sunken or become hollow due to aging or substantial weight loss. This injectable filler brings renewed volume to areas including the chin, cheeks and cheekbones themselves. A unique feature of Juvederm Voluma® is its ability to expand after injection, restoring facial contours that have grown less pronounced over time.
Injections of this particular filler tend to last roughly 18 months, but in some cases, as long as two full years. With a typical injection procedure lasting between 15 and 30 minutes, use of this filler can provide dramatic results while remaining extremely convenient and cost-effective.
Belotero Balance®

Belotero Balance® is FDA-approved for moderate-to-severe facial wrinkles and folds. Dr. Preminger uses the hyaluronic acid based dermal filler for etched-in wrinkles like vertical lip lines, smile lines, smoker's lines, crow's feet, nasolabial folds, and chin wrinkles. It's not one of the best product on the market in terms of adding volume and lift, but it is a superior choice in smoothing out superficial lines in hard-to-treat areas in a natural-looking way.
Unlike other dermal fillers, the Belotero Balance gel is elastic and cohesive, which allows an even spread across the target area — without lumps, bumps, or blue discoloration that are sometimes seen with Juvederm and Restylane. Belotero injections offer immediate results that last six to 12 months. If you're looking for a firmer, more youthful, but natural look without going under the knife, Belotero may be the solution!
While side effects are extremely rare, this product should not be used by patients with a history of allergies and anaphylaxis. Special precautions should be taken for patients with cold sores, cysts, pimples, rashes, or hives. A little swelling, bruising, and redness may occur following the injection, but should resolve without treatment within one week.
Tear Trough Injections
Dermal fillers are also suitable for tear troughs to decrease hollowness, diminish dark circles, reduce inflammation or bags under the eyes, and create a more rested appearance. The most popular dermal fillers for tear trough injections are Restylane and Juvederm. The injectable that is right for you will depend on your unique needs. On the day of your treatment, wear minimal makeup and facial moisturizer.
You should avoid strenuous activity afterward and may apply ice to the injection site to help reduce swelling. However, avoid massaging or rubbing the area. Bruising and swelling may be evident for up to two weeks afterward, at which point full results will be noticeable. Tear trough injection results could last as long as 18 months, although individual results may vary.
Why choose dermal fillers?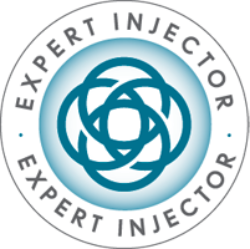 Everyone deserves to look as young and vital as they truly feel, and by choosing injectable dermal fillers such as those described above, that goal is within easy reach. Facial fillers offer a convenient and effective way to achieve dramatic results without the high cost, risk of complications and potentially lengthy recovery time of a traditional facelift. Though it is certainly true that the results produced by dermal fillers are temporary in nature and maintenance injections will be necessary, their transformational effects make them worthwhile to so many.
If lines, wrinkles, folds and hollows in your face have begun to take a toll on your self-confidence, you owe it to yourself to take action. Dr. Preminger is committed to working collaboratively with each patient to determine which type of dermal filler best suits their needs and aesthetic objectives. There simply is no need to postpone feeling and looking your best.
See a Manhattan Cosmetic Surgeon
A vibrant, drastically more youthful appearance really can be yours with minimal disruption, inconvenience or even expense. To explore all of the incredible benefits dermal fillers – including lip injections and facial fillers like Juvederm – have to offer, or to schedule a personal consultation with Dr. Preminger, call 212-706-1900.
See Dr. Preminger featured on ExpertInjector™ as a qualified injector.