Skin Rejuvenation
New techniques and technologies allow for a wider variety of effective non surgical skin tightening treatments than ever before.
NYC Skin Rejuvenation
Healthy, glowing skin is a sign of youth and vitality – and one of one of the best plastic surgeons for skin rejuvenation in NYC is Dr. Preminger, who specializes in all the latest anti-aging skincare treatments.
Whether you're looking to combat years of sun exposure, or want to turn back the clock with the subtle assistance of dermal fillers, Dr. Preminger offers customized facial rejuvenation treatments for both men and women.
Cosmetic injectables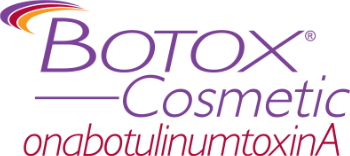 Cosmetic injectables like Botox and dermal fillers are a safe and effective way to diminish the appearance of wrinkles and restore lost volume in the face. The results are smoother, plumper and younger looking skin.
Dermal fillers

Dr. Preminger uses hyaluronic acid-based facial fillers such as Balance, Juvederm® XC and Restylane-L –which can add fullness to the "parentheses" lines that frame the nose and mouth, enhance the lips, fill deep furrows between the brows, correct vertical lip lines, or restore a youthful look to other facial features. This non-surgical "lunchtime" treatment is well-tolerated by patients and can be performed with nothing more than local anesthesia. The results are virtually immediate, and depending on the filler used and area treated, can last from six to twelve months.

Botox®

When wrinkles, creases and lines on the face are caused by repeated muscle contractions, Botox® can relax those muscles, helping to smooth out crow's feet around the eyes, or "11's" between the eyebrows. In addition, Dr. Preminger may recommend Botox® injections to address neck bands or fine lines around the mouth. A numbing cream can decrease sensitivity to this anti-aging treatment, which is performed in less than 25 minutes. The majority of patients find they need touch-up injections after 3-4 months, and if the treatment is maintained consistently, this time frame can lengthen to upwards of six months.
Latisse
A prescription treatment for thinning eyelashes, Latisse promotes longer, thicker lashes with daily use. Dr. Preminger offers prescriptions for this novel product, which is a topical solution applied only to the upper lids. In just twelve short weeks, patients will begin to notice darker, longer lashes with full results achieved in 4 months. Clinical trials show that patients who used Latisse saw a 25 percent improvement in lash length and 106 percent improvement in lash fullness.