Botox®
Botox® is a simple, non-invasive way to achieve a refreshed, rested, and more youthful appearance.
Thinking about having Botox®, but don't know if it's right for you? Talk it over with Dr. Preminger.
Botox®
Experienced in the latest facial rejuvenation methods, Dr. Preminger is one of the top Manhattan plastic surgeons for Botox® in NYC. She understands that wrinkles, creases and deep furrows are unfortunately in everyone's future, but with a few deftly placed injections, the look of youth and vitality are quickly within reach. Everyday expressions such as smiling, squinting, laughing and frowning cause facial lines to form, and over time these lines become deeper and more noticeable, giving the face a tired or even angry appearance.
Like other safe, FDA-approved age-fighting injectables, Botox® can transform your appearance almost instantly – from fatigued to refreshed, and the results last for up to 5 months! It works not by replacing lost volume (that's where facial fillers like Juvederm® can help), but by relaxing the muscle contractions that cause wrinkles in the first place. Dr. Preminger only uses Botox® (onabotulinumtoxinA) in her practice, given its safety profile and incredible, life-changing results.
Preparation and Risks of Botox®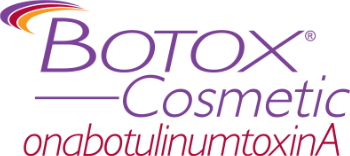 When you're concentrating or frowning, your brow muscles contract, causing your skin to furrow between the eyes. So-called "crow's feet" develop around the corners of the eyes from years of repeated squinting. These and other wrinkles such as horizontal forehead lines are unique to every patient, and as such, require a customized treatment plan that delivers just enough Botox® to the right areas. Dermatologists or plastic surgeons with a heavy hand may inject too much, leaving patients with the dreaded "frozen look," or extremely heavy brows.
By choosing an expert in Botox® injections, you can rest assured that adverse side effects are avoided, and are left with natural-looking results. In the capable hands of Dr. Preminger, patients can truly turn back the clock a good many years, but in a subtle way that merely suggests good health and plenty of rest. During your private consultation in her Park Avenue office, Dr. Preminger will assess your facial areas of concern, and make sure that blood thinners like fish oil, Vitamin E and aspirin are avoided prior to the injections.
In addition, she will discuss your medical history and review all Botox® risks, which are rare but important to outline prior to the treatment. Problems speaking, swallowing or breathing can occur, but usually occur in patients who have a pre-existing muscle or nerve disorder.
Other, less serious risks include:
Allergic reactions: rash, welts
Bruising or swelling
Drooping eyelids (resolves with time)
Muscle weakness near injection site
Headaches
Dry mouth
Blurry vision
Redness at injection site