Smart Lipo
For some problem areas, laser liposuction improves on the results of traditional liposuction by more effectively smoothing fatty deposits and sagging skin.
What are the benefits of laser lipo vs. traditional liposuction? Find out from Dr. Preminger.
Smart lipo in New York
Laser-assisted liposuction, also known as Smart Lipo, offers a myriad of benefits to patients over traditional liposuction techniques. Dr. B. Aviva Preminger is pleased to provide Smart Lipo at her Manhattan office for patients looking for the latest advancements in body contouring procedures.
Using innovative precision and power, Smart Lipo is able to treat a variety of areas, including the arms, back, midsection, hips, buttocks, thighs and calves. The technique can also be used for facial contouring, smoothing away isolated fat deposits around the chin and jawline. Laser liposuction offers the additional advantage of tightening skin in the treatment area and can be used for this purpose even when no fat removal is needed.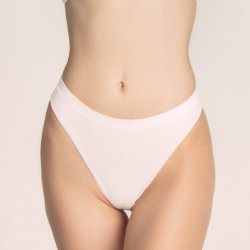 Preparing for laser lipo in New York City
Prior to Smart Lipo treatment, patients will have a personal consultation with Dr. Preminger at her NYC office to discuss details of the procedure, including treatment steps, risks and recovery. Dr. Preminger will carefully examine your medical history to ensure you are in good health for the procedure. You will also have the opportunity to ask questions and share concerns about the treatment.
The best candidates for Smart Lipo are individuals of normal weight with isolated deposits of fat that have not been eliminated through diet and exercise.
As with any type of surgical procedure, there are some risks associated with Smart Lipo, including reactions to anesthesia, bleeding and infection. Patients often experience mild bruising and swelling after the procedure, which subsides within a few days following treatment.
Patients can reduce their risks by choosing a surgeon that is experienced in the Smart Lipo technique. Dr. Preminger has treated many New York patients using the Smart Lipo procedure and will carefully tailor the procedure to address your specific needs and desired outcome.
Results of laser liposuction
Results of Smart Lipo can begin to be seen once initial swelling after the procedure subsides. Body contours will appear smoother and slimmer, without fat pockets to interfere with the look. Skin may also appear firmer and tighter in the treatment area, with little or no scarring at the incision locations.
Full results of Smart Lipo may take 6-9 months to become evident, after the body has sufficient time to completely heal. Because fat cells are completely eliminated from the body, the results of a single treatment can be considered permanent as long as a healthy weight is maintained. However, failure to adhere to proper diet and exercise habits can result in weight gain and may affect results.
Dr. Preminger may perform Smart Lipo simultaneously with other plastic surgery procedures like a tummy tuck or breast surgery.
In some cases, Dr. Preminger may harvest the fat removed during Smart Liposuction and use it to enhance other areas of the body, such as the breasts, buttocks or face. Known as autologous fat transfer, this procedure is taking the place of synthetic implants to improve body contours for many patients.
Smart Lipo in Manhattan
Whatever your plastic surgery goals might be, Dr. Preminger will work with you to find one of the best procedure or combination of procedures to meet those specific goals.
Smart Lipo is a minimally-invasive procedure that can be used to improve many different body contours. To learn more about this procedure, contact our Manhattan office to schedule your personal consultation with Dr. Preminger.