Mommy Makeover
A "Mommy Makeover" combines several different cosmetic procedures to counter the unwanted side effects of pregnancy.
What procedures are included in a "Mommy Makeover"? Find out from Dr. Preminger.
Mommy Makeover
The number of women seeking Mommy Makeovers is growing drastically, thanks to improvements in safety and techniques, as well as changing public perception about cosmetic surgery. Today's young mothers – in their 30s and 40's – are turning to post pregnancy tune-ups to reclaim their figures and youthful bust lines after having children.
Statistics from The American Society of Plastic Surgeons (ASPS) are telling about this postpartum plastic surgery trend.
Consider the following increases recorded between 2000 and 2010:
An 85 % increase in tummy tucks
A 70 % rise in breast lifts
A 39 % increase in breast augmentations
A Mommy Makeover rejuvenates the stomach area, breasts, thighs and other areas of concern with the least conspicuous scarring and minimal recovery time for busy women on the go. As a mother of three, NYC plastic surgeon Dr. B. Aviva Preminger understands the demands having a baby can place on the body. Combining multiple surgeries is preferable because there is less downtime overall. Average full recovery time usually takes 12 weeks or less.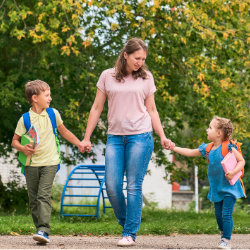 Is a Mommy Makeover worth it?
Giving birth to one or multiple children places huge demands on the body. Afterward, it's not uncommon for extra pounds to settle around the midsection and thighs. Breasts begin to sag and deflate and stretched abdominal muscles can be impossible to tone, no matter how hard you hit the gym. Undergoing multiple plastic surgeries – including breast lift, tummy tuck, liposuction and others – to improve your postpartum figure may be more popular than ever, but is it worth it?
Kimberly McDaniel, a 36-year-old Brooklyn resident, told the New York Daily News about the life-changing results of her Mommy Makeover. McDaniel's petite frame changed drastically after having her second child ten years ago. Struggling with drooping breasts and a wrinkled mass for a stomach, McDaniel resolved to have a post maternity tune up when her workouts didn't help. Motivated by her upcoming marriage, she had a full abdominoplasty and breast lift so she'd wow in her wedding dress — and the results paid off.
"I love my stomach now," gushes Kimberly. "I feel great, and it was worth every cent. And there are so many summer dresses I can wear now without a bra. "Shopping for clothes is much easier — and faster."
Dozens of others are telling the world how thrilled they are with their new post-baby bodies. On Real Self, one Houston mom was tired of sagging skin, stretch marks and the postpartum belly blues. Describing her Mommy Makeover as one of her best life decisions, the 36-year-old posted an honest assessment of her experience. Though she acknowledged some of the difficulties dealing with a long healing process, she states, "It's been almost two months, I still cannot do many things as I am not completely healed yet, but I am gradually enjoying the world once again. If you're considering this surgery, prepare yourself mentally and emotionally as your life will be on pause for a bit but it's completely worth it!"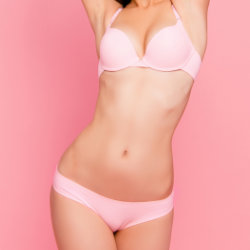 Mommy Makeover before and after
Women who have naturally thin skin may be more prone to stretch marks during pregnancy, while breastfeeding can stretch the areola and leave breasts shrunken and uneven. A Mommy Makeover restores the fullness, shape and size of the breasts, eliminates sagging and removes excess skin and fat in the abdominal region and other targeted areas.
Truly transformative results are possible with post pregnancy breast enhancement and body contouring in the capable hands of Dr. B. Aviva Preminger. The Mommy Makeover before and after photo gallery illustrates the positive outcomes of many patients, including one 30 year-old mother of three who saw great improvement after liposuction on her flanks, a full tummy tuck and breast augmentation with saline implants inserted under the muscle. Since the patient had breast asymmetry to begin with, the breast surgery corrected this problem while delivering beautiful and natural looking results.
Find one of the best mommy makeover surgeon in NYC
Even as a proud parent, plenty of mothers aren't embracing their post-baby bodies. But it is possible to look your best even after pregnancy! To learn more about a Mommy Makeover with Dr. B. Aviva Preminger and discuss your concerns, we invite you to call (212) 706-1900 or contact us online to schedule a private consultation.