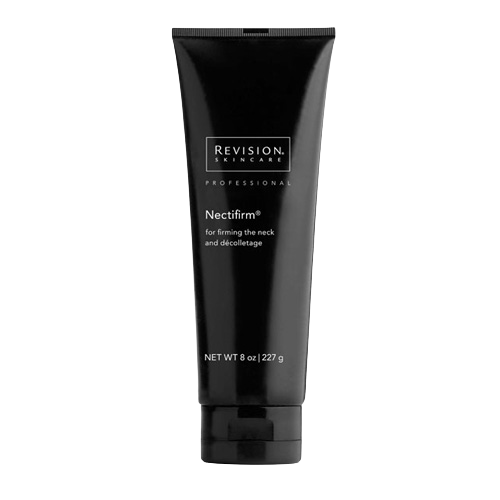 Revision offers you their best selling neck cream, Nectifirm®, in a convenient 8oz tube.
Formulated by the Revision Skincare line, this is one of the best selling neck cream. Its special blend of biotechnology, natural plant extracts, and antioxidants works to smooth neck skin and reduce the appearance of rough, crepey skin. Also is beneficial for reducing the appearance of fine lines and wrinkles.
Algae Extracts, Bamboo, English Pea Extract & Glucosamine, Palmitoyl Tripeptide-5, and Vitamins C & E are some of the key ingredients that create a firm, youthful appearance of the neck.
Using a dime-sized amount, use gentle upward strokes to apply to the neck (up to the jawline) and onto the décolletage. Use morning and evening for best results.
Suitable for all skin types.