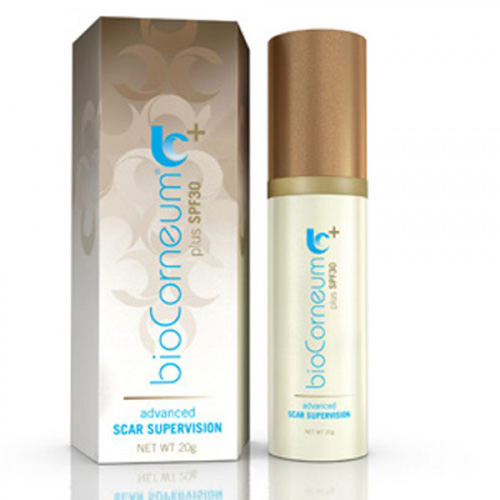 The first and only FDA-cleared silicone scar treatment that contains SPF 30. BioCorneum creates a breathable, flexible, waterproof barrier to protect skin against damage caused by the sun. The purpose of UV protective ingredients is to help protect scars against discoloration or redness due to sun exposure.
Used to help soften and flatten raised scars, it also reduces redness and discoloration of the skin. If your scar is itchy or causes you discomfort, BioCorneum 20g will help relieve these symptoms.
BioCorneum also hydrates the scar, providing the ideal environment for natural collagen to form, which naturally improves the appearance of your scar.
Results are best when BioCorneum is used following a particular surgery.