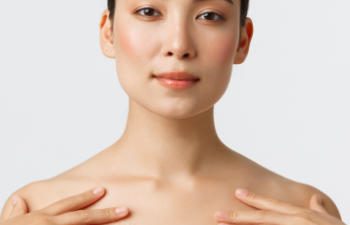 Form-stable implants, also known as "gummy bear" implants, are relative newcomers to the realm of breast augmentation surgery. Made with a high-strength cohesive gel that holds its shape in the same way as a resilient gummy bear candy, these implants have several advantages when compared to their silicone and saline predecessors.
In the United States, the FDA has approved several types of cohesive gel or gummy bear implants manufactured by Mentor, Allergan and Sientra. Each implant varies in the makeup of its shell and dimensions, but they all have a distinctive tear-drop shape that is designed to look more like the natural breast, with a wider bottom and slightly tapered top.
In addition to breast enlargement, gummy bear implants provide another great option to women who need reconstructive breast surgery following a mastectomy. Dr. Aviva Preminger outlines some of the advantages and potential downsides of augmentation with gummy bear implants in NYC.
How gummy bear implants differ from the rest
There's a lot of confusion regarding the difference between regular silicone breast implants and form-stable implants. Simply put, the consistency of silicone inside of gummy bear implants is much thicker and cohesive, and is thus more stable. If cut open, a gummy bear implant would not leak like a liquid, as its soft solid contents retain their shape.
For women seeking dramatic cleavage or a fuller bust line, form stable implants offer the following benefits:
They look and feel more natural because they hold their shape better
Durability equals a longer breast implant life span
Their anatomical shape ensures a more flattering and natural looking profile
Lower rates of capsular contracture
Less chance of rupture
Rippling and "folds" are less likely to occur
Less risk of complications in the event of leakage
Some reports indicate patients develop less scar tissue
Gummy bear implants can be used for primary or revision breast augmentation surgery in patients aged 22 or older.
Possible disadvantages of cohesive gel implants include:
Unknown long-term health risks since they are newer to the market (first approved in 2012)
Shifting or rotation of the implant, giving a distorted appearance
Some patients feel the implants feel too firm to the touch
General surgical risks of infection, bleeding, scar tissue and implant rupture, which apply to all types of breast implants
Gummy bear implants in New York City
Just like saline and traditional silicone varieties, gummy bear implants have qualities that can make them an ideal choice for certain patients. If you are interested in having breast enhancement in Manhattan or require breast reconstruction, Dr. Preminger can help you determine which type of implant is best suited for your goals and body type during a one-one consultation.
For more information about gummy bear implants or other related procedures, we invite you to contact our New York plastic surgery office today at 212.706.1900.