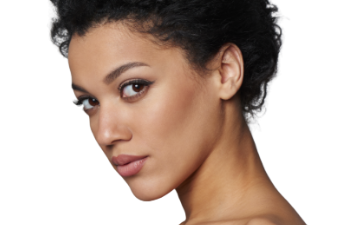 In the hands of a skilled surgeon, plastic surgery is a transformative experience that can restore a person's self-confidence, self-image, and esteem. But many people are hesitant to make this investment for themselves, no matter how much they may desire it.
If your significant other has been expressing a strong desire for cosmetic enhancements or surgical reconstruction, the holidays are the perfect opportunity to give the gift of aesthetics. If you're thinking of giving the gift of plastic surgery this holiday season, you can consult Dr. B. Aviva Preminger in New York City.
Do discuss the gift together
The anticipated surprise of a gift is often the most enjoyable part of gift-giving. But plastic surgery is not an ideal gift to surprise someone with. It's essential to ensure that the intended recipient truly wants a cosmetic enhancement. Consider whether you've heard your significant other talk about a particular procedure on multiple occasions. If so, then plastic surgery may indeed be a good choice. However, it's still usually a good idea to discuss the gift ahead of time to confirm that it will be well-received.
Don't schedule a consult in advance
A gift isn't supposed to place any sort of burden on the recipient. You may be tempted to go ahead and schedule the initial appointment for your loved one, but this is ill-advised for two reasons. Firstly, the individual who undergoes plastic surgery should always feel free to select the plastic surgeon. The decision to have plastic surgery is not one to be taken lightly; it's essential that the patient feel comfortable with the surgeon's expertise, skill, and bedside manner. Secondly, making the initial appointment for your loved one may inadvertently cause the recipient to feel pressured to have the procedure right away. The gift recipient should always feel free to make his or her own informed decisions.
Do offer reassurance
Some people may hesitate to give plastic surgery as a gift because they worry that the gesture will be misinterpreted as being a sign of diminished physical attractiveness. And indeed, this is a valid concern that must be carefully considered before gifting plastic surgery. Whether offering the gift of skin rejuvenation or a Mommy Makeover, offer it with plenty of reassurances that you love your significant other just the way he or she is.
Don't neglect post-surgical care
Plastic surgery may be cosmetic in nature, but it's still surgery and it requires a recovery process. When you give the gift of plastic surgery this year, let your loved one know that you will be there to provide care and support during the recovery period.
Gifting plastic surgery in NYC
If you are giving or receiving plastic surgery this holiday, selecting the right plastic surgeon is essential. Dr. B. Aviva Preminger is a board-certified, Ivy League-educated plastic surgeon who has successfully completed rigorous training programs, actively pursues ongoing professional development initiatives, and prides herself on her commitment to surgical excellence.
Dr. Preminger invites patients to schedule a one-on-one consult in her Manhattan plastic surgery office. Residents of New York City and the surrounding areas can call 212.706.1900.