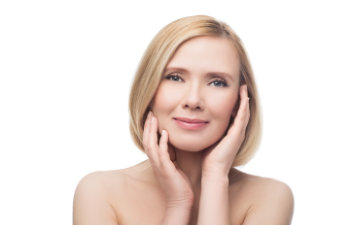 Although unwelcome, facial aging is inevitable. The youthful contours and smooth skin of your face will diminish over the course of time. As we age, the skin and muscle of the cheeks and neck lose elasticity and begin to sag. While these effects can be accelerated by sun exposure, heredity, smoking and innate skin traits, there is no way to actually stop the natural aging process. A facelift is the best long-term solution to reverse the signs of facial aging. Your facelift, however, won't be the same as your friend or neighbor's facelift – and it shouldn't be.
A Component Facelift Approach
No two faces are the same, and no two facelifts are the same. Everyone has unique positioning of facial features as well as varying skin thicknesses and bone structure support. Patients can also age at different rates and have unique goals for reclaiming their youthful appearance.
A facelift, or rhytidectomy, is a surgical procedure that lifts the sagging skin and muscle layer of the face and restores it to its most youthful position. When it comes to this type of procedure, a component facelift approach is superior. This simply means that each component of your face is carefully considered for how it contributes to your unique aging patterns.
Your facelift is then tailored to target each component for an overall rejuvenated and balanced appearance. This may involve replacing lost volume in affected areas, lifting sagging tissues or reconditioning damaged skin. This comprehensive approach is one that will bring the most successful and natural-looking results, and it is highly customizable based on patient needs, preferences and budget.
Facelift Options in NYC
At Preminger MD, we offer a number of facelift techniques, including a lower facelift, mid-face lift, mini facelift and traditional full facelift. Many patients choose to combine their facelift with a brow lift, eyelid lift or fat grafting to fully address their aging concerns. To accommodate each patient, our NYC clinic also offers a full menu of non-surgical services to rejuvenate the face and compliment your facelift or to help you retain your facelift results. Because no two faces are alike and each patient ages differently, a facelift is never a one-size-fits-all solution.