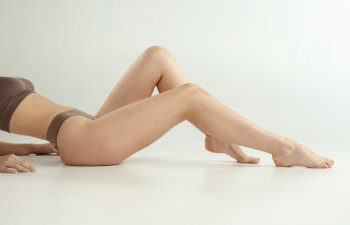 When trying to get rid of stubborn body fat, sometimes diet and exercise just aren't enough. Fortunately, that doesn't mean you have to let a plastic surgeon cut away your fat to regain an attractive figure. Today, there are modern treatment options that can remove targeted, unwanted fat without surgery. In fact, freezing your fat away is both non-invasive and affordable. Dr. Aviva Preminger in New York proudly offers CoolSculpting as a top choice for men and women
What is CoolSculpting?
CoolSculpting is a non-invasive body contouring treatment that uses controlled cooling to reduce stubborn fat in certain areas of the body. It is an FDA-cleared procedure that has been shown to be effective in reducing the amount of fat in targeted areas, such as the abdomen, love handles, thighs, and chin.
The CoolSculpting procedure involves the use of a handheld device that applies controlled cooling to the targeted area. The cooling process freezes and kills the fat cells without damaging the surrounding tissue. Over time, the body naturally eliminates the dead fat cells, resulting in a reduction in the volume of fat in the treated area.
CoolSculpting is a non-surgical and non-invasive treatment, which means that there is no downtime required after the procedure. Most patients are able to return to their normal activities immediately after treatment. Some patients may experience mild discomfort, redness, or swelling in the treated area, but these side effects typically subside within a few days.
How Much Does CoolSculpting Cost?
Compared to liposuction, a tummy tuck or other fat removal surgeries, CoolSculpting ranks high in affordability. CoolSculpting is a non-invasive solution with long-term results. You won't have to miss work or lose income to recover, as it is painless and requires no downtime. However, CoolSculpting is a cosmetic service, so it is typically not covered by your insurance.
The cost of CoolSculpting can vary based on a number of factors, including the amount of areas you want to be addressed as well as the actual volume of fat in those areas. It also depends on your overall goals for treatment. While some patients attain their ideal results after 1-2 treatments, others require additional CoolSculpting sessions to meet their goals.
Personalized CoolSculpting Treatment Plans
Just like all of our cosmetic or medical spa services, we use a personalized approach with each patient. When it comes to CoolSculpting, we carefully design a tailored treatment plan that considers your individual goals as well as your body's needs. We always do our best to give you the results you desire in as few sessions as possible. In addition, Dr. Preminger can recommend a variety of options to choose from, ensuring your address your unwanted fat as effectively and efficiently as possible. Our New York office offers a full menu of cosmetic services, as well as a med spa to help you feel confident and energized in your appearance.
If you are interested in choosing CoolSculpting, we'd love to tell you more about the procedure as well as give you an estimated price on your treatment. Regardless of the specific price tag on CoolSculpting, you can trust that it will be an investment towards your overall appearance and quality of life. Don't let your budget stand in the way of a slimmer and more countered physique.
Are You a Candidate for CoolSculpting in New York?
At the office of Dr. Preminger, we make sure patients understand that CoolSculpting is not a weight loss treatment and is not suitable for everyone. Ideal candidates are those who have stubborn pockets of fat that are resistant to diet and exercise. Women who are pregnant or breastfeeding, as well as individuals with certain medical conditions, may not be good candidates for CoolSculpting. By scheduling a consultation with Dr. Preminger in New York, we can answer your questions about CoolSculpting.