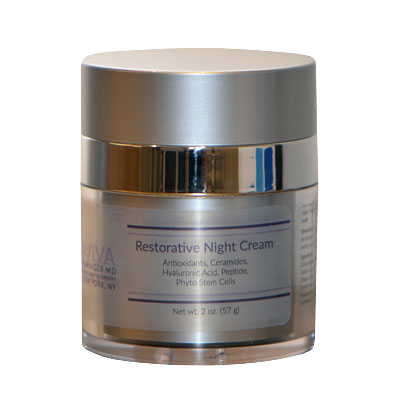 This restorative night cream is packed with ceramides, peptides, stem cells, antioxidants, and emollients to nourish dry skin, reduce the signs of aging, restore the skin barrier function, and provide you with soft, supple skin.
This cream has it all! If you want an intense moisturizer and protector that provides your skin with firmness and elasticity, all while fighting against free radical damage and the signs of aging, this night cream is for you.
Suitable for all skin types, apply to skin (face, neck, décolleté) at night, after cleansing your face. It is free of gluten, oils or any fragrances, meaning it is hypoallergenic and will not clog your pores.