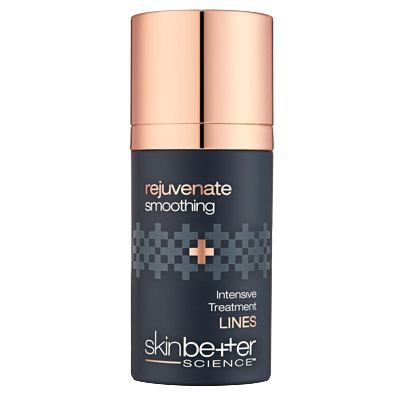 Searching for a no-needle way of improving your fine lines and wrinkles? This hyaluronic acid topical line smoother does just that.
Formulated at an injectable grade, InterFuse™ technology penetrates the skin to combat the signs of aging caused by deep wrinkles and expression lines on the face. The mixture of hyaluronic acid and peptides bind water to the skin, making it an excellent line of defense against fighting the signs of aging.
By using patented technology of blending two neuro-calming peptides, Intensive Treatment LINES provides immediate results to expression lines while providing a nourishing blend of amino acid building block, messenger peptides, and Vitamin C, making your skin feel renewed and firmer.
Use twice a day as the first step in your daily skincare regimen. For best results, use regularly to reduce the signs of deep wrinkles and expression lines.