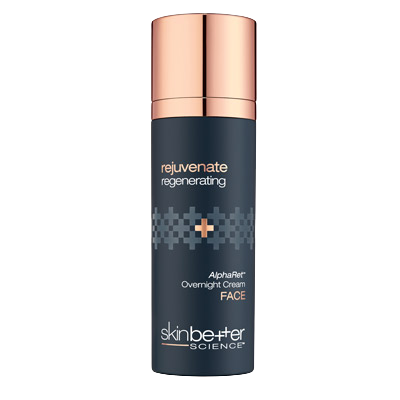 Referred to as the new gold standard in rejuvenation creams, this overnight cream is formulated to work while you sleep to reduce the appearance of lines, wrinkles, and uneven skin tone.
This product is formulated with a supercharged AlphaRet – a mixture of alpha hydroxyl acid and retinoid to visibly rejuvenate the skin without causing irritation. This powerhouse of peptides and antioxidants protect the skin against damage caused by free radicals and helps maintain balance in the skin. When used regularly, results appear within four weeks.
Suitable for all skin types. To use apply a small amount to entire face at night before bed. May be used following application of Intensive Treatment LINES.