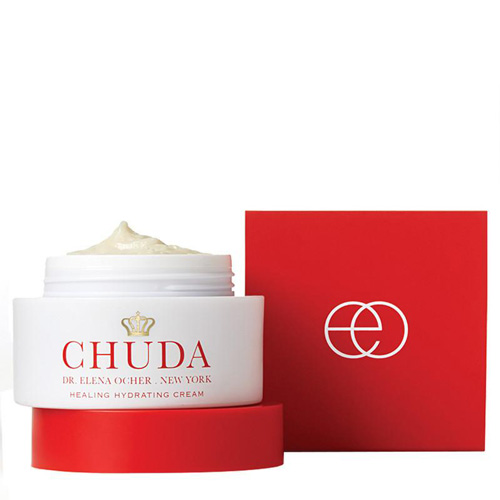 By using age-old, skin-healing compounds, and backed by the most scientifically advanced, medical grade actives, CHUDA™ HEALING HYDRATING CREAM is designed to quickly heal skin that is dry and compromised. Its fast-acting formula means your skin is restored to a healthy state – hydrated, radiant, and smooth.
Ideal for dehydrated skin, environmental damage, loss of radiance, burns, sunburn, or redness and irritation, CHUDA™ HEALING HYDRATING CREAM is also helpful to quickly restore skin following non-invasive cosmetic procedures.
It is easy to use, simply apply a pea-sized amount onto your fingers, applying it to your face, and under your eyes. Can be used in combination with your other skincare products or used as a final step in your routine. Spot-treat areas of the face that experience extreme dryness or redness. Use mornings and evenings for best results.