Facials and Peels
Try proven facials and peels for brilliant, beautiful, wrinkle-free skin.
Call to schedule an appointment for a replenishing chemical peel or facial. Ask about our packages!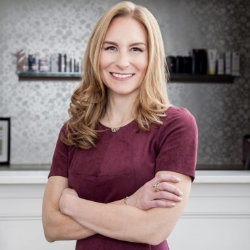 Facials & Peels NYC
Rejuvenating chemical peels and facials offered by New York City plastic surgeon Dr. B. Aviva Preminger exfoliate and hydrate skin for a healthy, radiant and more youthful complexion. Are you concerned about blotchiness, sun spots or fine lines and wrinkling? For patients who want to refresh the appearance of their skin and restore the special glow to their complexion, Preminger Plastic Surgery offers many non-surgical options for our patients. Make sure to ask about our add-on options, such as eyebrow shaping & tinting, eye treatment and skin care products!
Chemical Peels
Eye and Lip Peel

An exceptional treatment to help reduce aging areas around the eyes and lips. Our Eye and Lip peel is a gel-based solution designed to target around the eye and lip area such as:

Crows Feet
Pigmentation build up below the eye or on the eye lid
Pout lines
Smoker's lines
'Melanin mustache' (a common result from using hot wax)

Mandelic Peel

An exceptional treatment to help reduce redness and sensitivity. Our Mandelic peel is a solution designed to target areas of the face with patchy redness and sensitivity. It is ideal for all skin types, including sensitive skin, rosacea, acne, and for individuals with darker skin.

TCA Peel

An ideal treatment to exfoliate several layers of the skin to improve its appearance, texture, and to rejuvenate or repair damage to the skin. Our TCA peel is an anti-aging solution designed to give your skin a beautiful glow and is a wonderful add on to our anti-aging facial treatments.
Facials & Peels in New York City
As part of our non-surgical approach to beauty and the aging process, Preminger Plastic Surgery offers chemical peels and facials for luminous glowing skin. For more information, or to schedule an appointment, please contact Dr. Preminger's Manhattan office at (212) 706-1900.