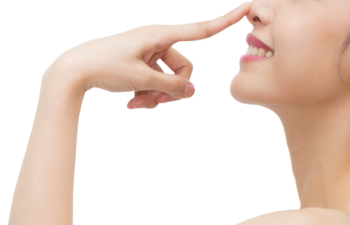 A large, asymmetrical or misshapen nose can be constant source of ridicule and embarrassment for any person, but particularly for teenagers. Teen rhinoplasty is not only a safe procedure for qualified patients but also one that has become quite popular – especially in the age of selfies, TikToks and Instagram stories.
At the office of Dr. Preminger, we understand the sensitive stage of life that teenagers are in, a time when building a positive self-image is healthy and highly valued. Unfortunately, having disproportioned and unattractive nasal characteristics can be a significant detriment to a teen's self-esteem and quality of life. Teen rhinoplasty can involve one or more of the following cosmetic corrections in adolescent patients:
Remove a nasal hump
Straighten the bridge
Reshape the tip or nostrils
Change the size of the nose
Like rhinoplasty for adults, cosmetic nose surgery for teens can be either open or closed and can also restore the function of the nose when necessary. Regardless of what specific concerns your teen has, a teen rhinoplasty can provide beautiful balance and harmony to the face to help your teenager regain confidence amongst his or her peers.
Teen Nose Job Surgery
Choosing plastic surgery as a teen can be intimidating, for both the parent and the child. Never be shy about expressing your questions and concerns. Dr. Preminger takes ample time to evaluate your teen's candidacy for rhinoplasty as well as set realistic expectations for results. Teen nose job surgery is a decision that should be equally agreed on by both the teen and the parent. It is important that each adolescent patient understands the risks and recovery time associated with rhinoplasty.
The procedure generally requires 1-2 weeks of healing time, with minor bruising and swelling immediately following. Therefore, it is wise to schedule teen rhinoplasty at a time when school and other commitments are less impacted. Correcting nose imperfections sooner rather than later can save your teen from peer ridicule and restore their self-image. However, rhinoplasty should not be performed before the nose is fully grown, which is around 15 to 17 years old.
If you would like to learn more about teen rhinoplasty from an esteemed nasal plastic surgeon in NYC, please contact our office.