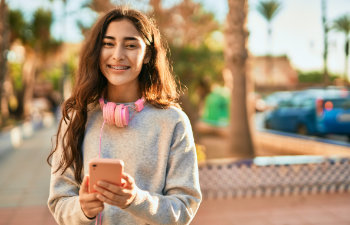 We've long known plastic surgery to be an option for adults who want to improve their appearance. But does your teen also have the choice of undergoing a cosmetic surgery? Teen plastic surgery can be a thorny subject. There are no laws in the United States that prevent a teenager from undergoing cosmetic enhancement or correction via surgery, but that doesn't mean teens can make the decision all by themselves. Any patient under the age of 18 must have their parents final consent to go under the knife.
Just like adults, teens also have the drive to improve their appearance. Whether it is to fit in with their school social group or avoid peer ridicule, adolescents can be even more motivated than adults to change their looks. Teen plastic surgery can be life-changing for those with prominent deformities, such as overly sized ears, a large nose or asymmetric breasts. In most cases, these are traits you were born with, but are also the target of bullying and teasing from peers. Considering how impressionable young teens are during this stage of life, this peer ridicule due to aesthetics can be more damaging than you think.
The Serious Impact of Peer Ridicule
Peer ridicule can have a significant impact on teenagers. Adolescents are at a vulnerable stage in their lives, and negative comments or actions from their peers can be particularly hurtful. Some of the impacts of peer ridicule on teenagers include:
Emotional distress: Peer ridicule can cause emotional distress, such as feelings of embarrassment, shame, and humiliation.
Social isolation: Adolescents who are subjected to peer ridicule may feel excluded from social activities, leading to social isolation.
Academic performance: Peer ridicule can lead to decreased motivation and engagement in school, resulting in poorer academic outcomes.
Mental health issues: The impact of peer ridicule can be long-lasting, leading to mental health issues such as anxiety, depression, and even suicidal thoughts.
Behavioral problems: Adolescents who are subjected to peer ridicule may also exhibit behavioral problems, such as aggression or substance abuse, as a way to cope with their negative emotions.
Common Plastic Surgeries for Teens
Considering the list of devastating and disruptive consequences that a large nose or protruding ears can have on the average teen, it understandable why many parents give consent for their child's plastic surgery. The following are among the most common surgical procedures performed on those 18 years of age and younger, according to ASAPS statistics:
Otoplasty
Rhinoplasty
Breast reduction
Correction of breast asymmetry
Gynecomastia
An Informed and Joint Decision About Your Teen's Cosmetic Surgery
At Preminger MD, we offer teen plastic surgery at our NYC clinic. However, we also recognize that cosmetic surgery isn't right for every teen. Our team is here to help parents and teens make an informed decision about rhinoplasty, breast reduction or Otoplasty, especially when it is impacting their academic growth, social development and quality of life. Schedule a consult today with Dr. Preminger so that you can ask questions and learn exactly what to expect before you consent or deny your teenager's cosmetic procedure.