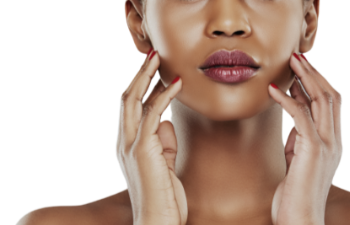 Most elective cosmetic surgery procedures – including tummy tucks, butt lifts and breast augmentation — aren't covered by insurance.  In the quest for perkier bust lines, flatter stomachs and cheaper costs, increasing numbers of Americans are traveling overseas for plastic surgery. Enticed by all-inclusive surgical vacation packages at discounted rates, nearly 800,000 U.S. patients flock to countries like the Dominican Republic, Costa Rica, Mexico and India, but some return with devastating results.
There are hundreds of highly-qualified, credentialed physicians all over the world, but few patients have the ability to assess the qualifications and experience of surgeons who reside abroad.  Foreign medical practitioners and facilities may look great online, but growing numbers of plastic surgery tourists return home with severe infections, sometimes life-threatening in nature, caused by poor surgical technique and lax follow-up care.
RGM infection a risk of plastic surgery abroad
A recent report from health officials at the U.S. Centers for Disease Control and Prevention (CDC) highlights the risks of plastic surgery tourism, and medical tourism in general. In addition to cosmetic procedures, American patients travel overseas for cardiovascular and bariatric surgeries, which can cost upwards of 70 percent less in some developing countries.
The CDC launched a probe after learning about several female patients who were infected with an antibiotic resistant mycobacteria after having cosmetic surgery in the Dominican Republic.  The investigation confirmed at least 21 patients across 6 different states with the rapidly growing mycobacteria (RGM). They had all traveled to the Dominican Republic for cheap plastic surgery, and thirteen of the patients had gone to the same clinic, which has since been closed.
According to the CDC report, most of the infected patients received multiple cosmetic procedures during their travels abroad – a common practice in medical tourism. Twelve patients had abdominoplasty, eight had butt augmentation, 15 had liposuction, six got breast augmentation, and four patients had breast reduction surgery.
Health regulators caution that a severe RGM infection can result in sore nodules that develop into chronic, weeping abscesses. Any lapse in sterile technique before or during surgery can increase the odds of bacterial infection. Most of the patients infected with RGM reported symptoms ranging from pain, swelling and scarring to the need for abscess drainage. At least 8 people were hospitalized, with some admitted multiple times. 
The majority of people who take medical tourism vacations are motivated by cost alone.  Breast implants that cost $7,000 in the states may cost as little as $2,800 in Costa Rica. Besides the risk of serious infection, ragged scars and botched implants, patients who suffer life-altering problems are left with no legal recourse when it comes to holding negligent doctors accountable in court.
While the CDC isn't advising against plastic surgery tourism, authorities are urging patients to thoroughly research the medical provider they are pursuing and really do their homework. However, even rigorous vetting cannot ensure that a licensed physician adheres to the same safety standards that are followed in the U.S.
Priority on cosmetic surgery safety, not cost
Even under one of the best of circumstances, medical tourism can be a dangerous prospect to any patient.  In the end, placing priority on cost over safety can have disastrous ramifications. Jumping at the chance for a bargain tummy tuck or face lift is just not worth the risk.
If you are interested in having plastic surgery in NYC, we invite you to call the office of Dr. B. Aviva Preminger. Ivy League educated and board-certified, Dr. Preminger was included in New York mangazine's "Best Doctors" list for 2016.
Schedule your private consultation today by calling 212-706-1900.