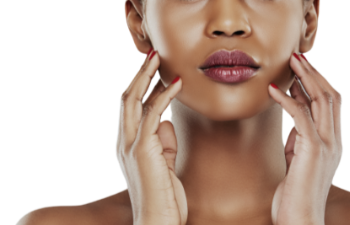 You've probably already heard of face lifts, breast lifts, and butt lifts. You may have even contemplated undergoing a thigh lift or an arm lift. But what about your lips? The lips are a focal point of the face and are widely considered to be highly sensual, so it's only natural to consider improving their appearance. A lip lift may not be right for everyone, but if you're considering aesthetic improvements of the face, you might consider speaking with a plastic surgeon about your lip lift options.
Should you have a lip lift?
Browse through fashion magazines and you're likely to see more than a few images of sultry models with their lips slightly parted to reveal brilliant pearly whites. This image of feminine beauty can be impossible for some people to mimic without the help of plastic surgery. Some women are simply born with a thin upper lip or upper teeth that fail to show when the lips are parted. Other women may be dissatisfied with the appearance of their lips because of facial changes related to aging or lifestyle habits such as smoking.
Whether you were born with a displeasing lip appearance or the issue has grown worse over time, a plastic surgeon can help you determine if a lip lift could be right for you. To help you make your decision, consider the following questions:
Does your upper lip appear asymmetrical?
Does your upper lip appear too thin?
Do the corners of your mouth seem to naturally drift downward?
Does the area between your upper lip and nose seem atypically long?
Do your teeth fail to display themselves when you smile?
If any of these questions describe your dissatisfaction with your lips, then a lip lift might be a good choice for you. However, as with any medical procedure, it's important for patients to be fully informed before making the decision to go ahead with it. Your plastic surgeon may recommend a central lip lift or a corner lip lift. With the first option, the surgeon makes a small incision just underneath the nose. Also known as the bullhorn lift, this approach leaves a nearly invisible scar after healing. The corner lip lift uses the same general principles, but small incisions are made on either side of the mouth. This allows the surgeon to reposition tissues to create a more pleasing, sensual appearance.
Additional lip enhancements
Before scheduling your lip lift, your plastic surgeon can help you explore whether other treatments might help you achieve your goals for your appearance. Lip lifts are not to be confused with lip fillers, which are a minimally invasive means of plumping up the volume of the lips, whereas a lip lift serves the same purpose as a face lift, but for the lips. Consider whether you're truly dissatisfied with the volume or the positioning of the lips.
Your plastic surgery options in NYC
Regardless of your goals for your appearance, your first course of action is to consult a highly skilled NYC plastic surgeon. Schedule a consult at the NYC office of Dr. B. Aviva Preminger – a board-certified plastic surgeon who is dedicated to the excellence of her craft. During your one-on-one consultation, Dr. Preminger will thoroughly address your questions and concerns. Call today at 212.706.1900.