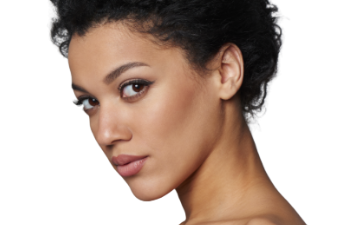 The results of a recent survey conducted by the American Academy of Facial & Plastic Surgery hints at the power of social media to influence major life decisions. According to more than 40 percent of surgeons polled, one of the biggest reasons patients cite for getting cosmetic enhancements is to take better selfies and look flawless on Facebook, Instagram and SnapChat. There is intense pressure to look your best when you know that family, friends, co-workers and others may be scrolling through your social media accounts – perhaps making comments or judgements about your appearance.
Instagram influences plastic surgery
A separate survey posted on medical review site RealSelf found similar outcomes, with 50 percent of respondents stating their decision to have cosmetic surgery was influenced by Facebook and Instagram, where selfies are ubiquitous. Patients simply want better, more beautiful selfies, and many look to their favorite celebrities for inspiration. Celebrity Instagram feeds are peppered with selfies showing perfect breasts, luscious lips, tiny waists and flawless skin.
While a general uptick in plastic surgery is evident (115 percent increase over the past 16 years), the types of procedures performed have definitely shifted — especially among the Millennial crowd — who are opting for more subtle tweaks in lieu of major operations. Patients not only want to look great for their age, they want to physically emulate their favorite actresses, singers and reality stars, whether it's Kylie Jenner or Ariana Grande.
More non-invasive cosmetic procedures
In 2016, the American Academy of Facial & Plastic Reconstructive Surgery polled cosmetic surgeons and found that many patients are choosing less-invasive procedures based on the celebrities they follow on social media. A whopping 66 percent said that lip fillers were the most popular procedure in 2016, perhaps largely in part to the sensuous pout of Kylie Jenner, who admitted having lip augmentation after several months of denial.  Of the nearly 16 million cosmetic surgery procedures performed in 2015:
7 million were Botox injections, used to smooth wrinkles around the mouth, eyes and forehead
4 million were dermal fillers such as Radiesse, Restylane and Juvederm, used to restore volume and erase lines
222,051 were liposuction , which saw a 5 percent spike compared to 2014
279,140 were breast augmentation, which dropped 2 percent over the last year
217,980 were rhinoplasty (nose reshaping surgery)
203,930 were eyelid surgeries
127,970 were tummy tucks
NYC plastic surgery
There is no denying the influence of selfies and social media, which often forces people to be overly self-critical about perceived flaws. Any type of plastic surgery, whether a nose job or facial fillers, needs to be approached with healthy and realistic motivations.
If you are unhappy with your looks and are considering any kind of cosmetic enhancement, it's important to discuss your concerns with a board-certified plastic surgeon. At Preminger Plastic Surgery in Manhattan, we pride ourselves on individualized attention, open communication and patient satisfaction.
To request a private consult with Dr. B. Aviva Preminger, a leading NYC plastic surgeon, please call today.