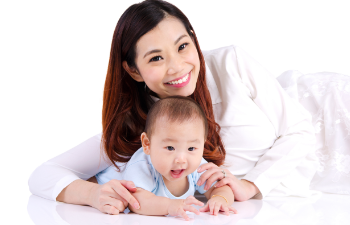 New York City, NY
Pregnancy dramatically affects a woman's body chemistry and physical appearance. Pregnancy can leave a mark whether you deal with raging hormones or excessive weight gain. However, after your child's birth, you may seek methods in addition to diet and exercise to get your pre-pregnancy body back. Some women choose to get a tummy tuck to achieve results quicker. Since giving birth is taxing on your body, timing your tummy tuck requires patience. Our New York City plastic surgeon, Dr. Aviva Preminger, shares on the blog today how soon after pregnancy, you can plan your tummy tuck and have a confidence-boosting transformation
Breastfeeding
Breastfeeding is a natural method of feeding your newborn baby. However, hormonal changes may lead to weight fluctuations that impact surgical recovery and healing as your baby feeds. In addition, medications needed during and after body contouring surgery may contaminate breast milk and pose an increased health risk for your baby. Therefore, women who want a tummy tuck after pregnancy on the Upper East Side of Manhattan should wait three months after finishing breastfeeding to give their body time to reset to its baseline state. As a result, your body can heal easier, allowing you to combine procedures for a more comprehensive transformation. Our mommy makeover is the perfect approach to give you the cosmetic benefits of multiple surgeries with only one recovery period.
Weight Stabilization
Throughout pregnancy, your body decreases and increases weight. Unfortunately, the excess pounds can remain after your baby's birth. Although a tummy tuck can improve your abdomen's appearance, it's not a procedure for instant weight loss. Our experienced New York City plastic surgeon explains that tummy tucks are most effective when patients are at or near their ideal weight and not experiencing fluctuations. Significant weight gain or loss may affect abdominal skin laxity and potentially destroy your tummy tuck results. Therefore, the best time for a tummy tuck is when you are at your goal weight or your weight is stable, no matter how long it takes as individual results vary.
Future Pregnancy
In addition to weight fluctuations, future pregnancies can stretch your abdominal muscles and skin, reversing or distorting your tummy tuck results.  Our Upper East Side of Manhattan cosmetic surgeon explains that it is ideal to wait and have a tummy tuck after you're done having children. However, having a tummy tuck should not dictate your desire to have more children. If you decide to get pregnant later on, revision surgery could help correct any changes.
Planning Time
Pregnancies differ from one mother to another. Although most pregnancy symptoms are the same, not every new mother's body will respond the same. Therefore, Dr. Preminger recommends waiting six months to one year after your baby's birth to allow healing, weight stabilization, and hormone rebalance. If you're unsure that you are ready for a tummy tuck in New York City, contact our board-certified plastic surgeon to discuss your desires for a sleek, sexy figure.
Tummy Tuck Surgeon on the Upper East Side of Manhattan, and New York City, NY
Getting back to a pre-pregnancy body shape is the goal of many new mothers. By consuming a healthy diet and exercising regularly, you can shed excess pounds through your hard work. However, a tummy tuck might be the perfect answer for those at their ideal weight and who still have a protruding abdomen or lower belly pooch. To find out more about tummy tucks on the Upper East Side of Manhattan or schedule a consultation with Dr. Preminger, please contact Preminger Plastic Surgery at (212) 706-1900.