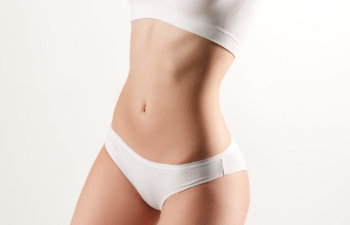 New York City, NY
You've been working to achieve the lean and sleek figure you always wanted by watching what you eat and exercising every day, but certain areas of fat are proving difficult to remove. CoolSculpting could be the solution to your problem. In this article, learn how your board-certified Manhattan plastic surgeon, Dr. B. Aviva Preminger, can freeze away those troublesome fat pockets.
How does CoolSculpting work?
CoolSculpting is a non-surgical body contouring procedure that highly-trained plastic surgeons in New York City like Dr. Preminger use to target areas of fat that have proven resistant to diet and exercise. Small, paddle-like applicators are placed on the target area and produce extreme cold. This numbs the tissue and crystallizes fat cells, which degrade and eventually are eliminated by your lymphatic system.
CoolSculpting is safe and effective. Approved by the FDA in 2010, it removes troublesome fat with no needles, no scars, and no recovery time.
If you receive a CoolSculpting treatment in Manhattan, you can expect the procedure to take about an hour, although the treatment will take more time if you are having multiple areas treated. The good news is that CoolSculpting is non-surgical, minimally invasive, and causes little to no discomfort. You can start seeing results two or three weeks after your procedure, with full results visible after approximately 12 weeks.
After the procedure, your skin will need time to adapt after these fat cells are destroyed. If you have healthy skin with good elasticity, you're more likely to see the results you want.
Is CoolSculpting right for me?
CoolSculpting never should be used as a substitute for a weight loss treatment. You should be at or near your target weight before undergoing this procedure. And, once your CoolSculpting procedure is complete, patients who commit to a healthy lifestyle by eating a balanced diet and remaining active to maintain a stable weight see more significant, lasting results.
You also need to have areas of pinchable fat for the procedure to work. You should not consider CoolSculpting if you have certain pre-existing conditions, including cryoglobulinemia, Raynaud's disease, paroxysmal cold hemoglobinuria, or cold agglutinin disease. Dr. Preminger will go through your medical history and make sure you are a good candidate for CoolSculpting during a consultation.
CoolSculpting in Manhattan and New York City
It can be frustrating to commit yourself to a healthy lifestyle and still not see the results you want. Through no fault of their own, due to causes such as genetic predisposition or hormone levels, some people need assistance reducing pesky belly fat or love handles through a professional body contouring procedure like CoolSculpting. Dr. Preminger is proud to offer CoolSculpting as part of her range of body contouring services, and this non-surgical treatment can be performed from the comfort of our boutique-style office on the Upper East Side of Manhattan.
Are you ready to find out more about CoolSculpting? Then contact Preminger Plastic Surgery to schedule your consultation by calling (866) 201-9828.