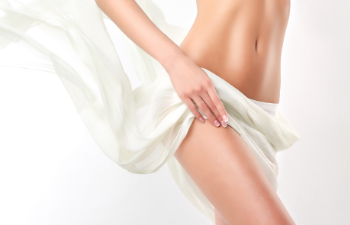 New York City, NY
A healthy diet and physical exercise are excellent ways to obtain a leaner, more toned physique. However, even the most strenuous diet and exercise regimen may fail to reduce stubborn fat deposits. People who seek slimmer contours with a defined profile can benefit from plastic surgery. The traditional method for tightening and toning is liposuction, the process of targeting fat pockets below the skin to remove fat cells permanently. Although liposuction is an effective treatment, newer, more advanced procedures, like Lipo 360, can treat problem areas for a more etched result. Our New York City plastic surgeon that offers 360-degree lipo, Dr. Aviva Preminger, shares on the blog today how Lipo 360 measures up to traditional lipo so that you can make an informed decision about the best treatment for you.
What is Lipo 360?
Lipo 360 is a procedure where Dr. Preminger uses liposuction procedures to address multiple fat deposit areas around your midsection. Using traditional liposuction methods or Smart Lipo that uses lasers, you can achieve the perfect sexy physique you desire. Although conventional liposuction is practical, smart liposuction offers better results as it tightens the skin in the treatment area after fat removal and boasts shorter recovery periods.
What are the benefits of 360 lipo?
Traditional liposuction typically focuses on one area at a time, which could leave an unfavorable silhouette. However, our Upper East Side of Manhattan plastic surgeon explains that 360 lipo can simultaneously target multiple areas such as the hips, back, flanks, and abdomen generating a more comprehensive result with more definition. Additionally, when pairing 360 lipo with Smart Lipo technology, you can achieve the contour you desire around your entire midsection during one procedure. Furthermore, since 360 lipo addresses multiple body areas at once, fewer procedures are necessary to produce the overall look you genuinely want. As a result, recovery time is shorter than numerous procedures.
How long until there are visible results?
A 360 lipo procedure offers a brief recovery period with minimal downtime. In most cases, patients can resume daily activities within a few days. However, while minimal downtime is typical for most people, recovery may vary depending on your health and healing ability. Our New York City plastic surgeon that offers laser lipo advises patients to follow all post-op instructions for the best results. As with most surgical procedures, you may experience swelling in the surgical area that should subside entirely within six to nine months. Nonetheless, you should notice results within a few weeks as the swelling dissipates.
360 Lipo on the Upper East Side of Manhattan, and New York City, NY
Contouring your body through a traditional diet and exercise regimen can be challenging and result in disappointment when targeted areas don't respond. Fortunately, Dr. Aviva Preminger offers lipo on the Upper East Side of Manhattan that can address those stubborn fat pockets to give you the sleek, sexy body you desire. Find out if lipo 360 is the best procedure for you by contacting Preminger Plastic Surgery at (212) 706-1900 or contact us online to request a consultation.