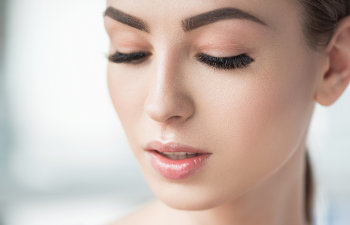 Luscious, full lashes are a coveted beauty feature that can transform your appearance and boost your confidence. If you've ever wished for longer, thicker lashes, Latisse may be the solution you've been searching for. As a renowned plastic surgeon in New York City, Dr. Aviva Preminger is dedicated to helping patients achieve their aesthetic goals. To this end, we are proud to offer Latisse, an FDA-approved treatment that can enhance the length and fullness of your lashes, providing you with a captivating and glamorous look.
What is Latisse?
Latisse is a prescription medication specifically designed to promote the growth of longer, darker, and thicker eyelashes. It contains the active ingredient bimatoprost, which has been clinically proven to stimulate lash growth. Originally used to treat glaucoma, patients using bimatoprost noticed a desirable side effect—an increase in lash length and density. This discovery led to the development of Latisse as a cosmetic solution for inadequate lashes.
How Does Latisse Work?
Latisse works by extending the growth phase of the eyelash hair cycle, allowing the lashes to grow longer and fuller. Bimatoprost, the active ingredient in Latisse, acts on the hair follicles to increase the number of hairs in the growth phase and prolong their duration. By applying Latisse to the base of the upper eyelashes daily, patients can gradually see a visible improvement in lash length, thickness, and darkness over time.
The Latisse Treatment Process
To start your Latisse journey, it is crucial to consult with a qualified healthcare professional like Dr. Aviva Preminger. During your consultation, Dr. Preminger will evaluate your suitability for Latisse and address any questions or concerns you may have. If Latisse is determined to be an appropriate treatment for you, she will provide you with a prescription and detailed instructions on how to use it correctly.
Using Latisse is a straightforward process. Each evening, before bed, you will clean your face and remove any makeup or contact lenses. Then, using the provided applicators, you will apply a small drop of Latisse to the base of your upper eyelashes, following the natural lash line. It is important to avoid applying Latisse to the lower lashes or getting it into your eyes. Consistency is key, and you should continue the daily application as directed for optimal results.
Results and Expectations:
While individual results may vary, most patients typically start to notice significant improvement in their lash appearance within 8-12 weeks of regular use. However, it is important to note that Latisse is not a permanent solution. Once you achieve the desired lash growth, you will need to maintain the results by continuing the application a few times a week, as recommended by Dr. Preminger.
Safety and Side Effects
Latisse is an FDA-approved treatment that has been extensively tested for both safety and efficacy. However, like any medication, it may have potential side effects. The most common side effect is mild eye redness or irritation, which typically resolves on its own. Less common side effects include darkening of the eyelid skin or increased brown pigmentation in the iris. These side effects are usually reversible upon discontinuation of Latisse.
Dr. Aviva Preminger: Your Trusted Source for Latisse in NYC
When it comes to enhancing your lashes, trust the expertise of Dr. Aviva Preminger, a renowned plastic surgeon in New York City. With her extensive experience and dedication to patient satisfaction, Dr. Preminger can guide you through the Latisse treatment process, ensuring your experience is comfortable and successful.