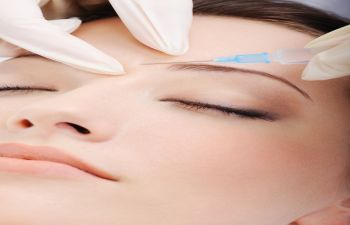 When it comes to erasing wrinkles without surgery, Botox continues to top the list. As a facial injection, the branded neuromodulator called Botox has the ability to turn back the hands of time after just one painless treatment. Although temporary, Botox injections target and relax the facial muscles that are contributing to your unwanted lines and wrinkles, such as "crow's feet" around the eyes and the dreaded "11's" in a furrowed forehead.

Botox is highly convenient and affordable compared to plastic surgery. It is an in-office treatment that only lasts 25 minutes without the need for anesthesia. Botox goes to work immediately to relax the wrinkles, but you won't notice the full effects until up to 2 weeks after your injection.
What to Avoid Immediately After Botox Injections
Did you know that you can hurt your Botox effectiveness and results with what you do right after your treatment? At the office of Aviva Preminger MD, we advise patients to avoid the following after their Botox so that they can reap the most value from their Botox investment:
Rubbing Your Face
This can irritate your injection site and cause more bruising and it may also disperse the product into areas you didn't intend to address.
Laying on Your Face
Resist the urge to take a nap immediately after your appointment. Wait at least four hours to lay your face on the pillow.
Exercising Strenuously
While we don't want you take a nap after Botox, we also don't want you to hit the gym in the first 24 hours either. Botox needs time to settle into your muscles and nerves properly before you get your blood pumping strong with exercise. A leisurely walk is okay.
Drinking Alcohol
Whether you like to have a glass of wine or a small cocktail during the day, you should know that after your Botox injections, alcohol consumption can increase your risk for bleeding and bruising.
Bask in the Hot Sun
The UV rays and strong heat on your freshly Botoxed face can lead to inflammation and prolonged redness. If you must be outdoors, wear a hat or uses sunscreen to protect your skin.
Don't worry, these restrictions are only temporary and patients can typically return to their normal activities and routine after one full day. If you have questions about your upcoming Botox appointment or your results, please call B. Aviva Preminger MD in New York. We love helping patients achieve a more youthful and confident version of themselves.