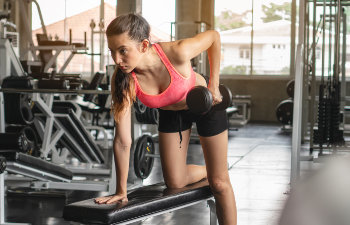 New York City, NY
Liposuction can transform your figure, giving you the sexy physique you desire. Additionally, your transformation can increase your confidence and change your overall quality of life. However, achieving optimum results with a smooth and speedy recovery requires patience and effort. Today on the blog, our New York City plastic surgeon, Dr. Aviva Preminger, shares six things to expect after getting liposuction so that you can prepare for a comfortable and easy recovery.
Recovery on Procedure Day
Most patients return home the same day as their procedure and recover quickly. On the other hand, some patients who receive general anesthesia may need to stay at our facility and remain under observation for a few hours before going home. After your discharge, a family member or friend must drive you home and stay with you after surgery for 24 hours.
Driving and Working
Patients who take pain medications should refrain from driving until they stop taking medicine. Therefore, you may need someone to drive you to appointments or organize alternative transportation for a few days. Our plastic surgeon on the Upper East Side of Manhattan advises patients to take a couple of days off from work to allow their bodies to recover and minimize the possibility of post-op risks.
Side Effects
The most common side effects among patients are bruising, swelling, and soreness for a few days following surgery. During your initial consultation and after your procedure, Dr. Preminger will share additional information about preventing unpleasant side effects. Furthermore, patients should follow their physician's directions about wearing compression garments to help reduce swelling and boost incision healing.
Light Activity
The day after surgery should include walking around your house. The movement can help improve overall blood flow and result in better healing. On the other hand, our New York City liposuction surgeon warns patients that immobility during recovery could be detrimental to their results. Additionally, other health concerns such as blood clots or constipation could arise.
Exercise
It would be best to avoid strenuous activities or exercise that may strain your body for approximately two weeks. As you introduce your body back into your regular exercise routine, approach the process slowly to avoid injury. Low impact exercises such as walking and swimming are excellent ways to begin exercising after your liposuction procedure. After a little while, you can gradually incorporate running, weights, or other high-impact exercises. Throughout your post-op visits with Dr. Preminger, she will assess your progress and recommend the best time for you to resume more strenuous activities.
Diet
Liposuction results can be permanent with a healthy diet and regular exercise. Consuming high sugar or high-fat content foods and beverages can quickly devastate your lipo results. Your surgery is an investment and requires a commitment from you to eat healthily. Successfully maintaining your slimmer sexy figure means you should fill your diet with vegetables, lean proteins, whole grains, fruits, and water.
Liposuction in Manhattan, and New York City, NY
Liposuction requires a significant investment of time and money. Therefore, you want to ensure that you receive the best results from your investment. By following the above tips after your lipo procedure from our board-certified plastic surgeon on the Upper East Side of Manhattan, you should experience a smooth and quick recovery. If you have questions about the liposuction procedure and recovery or are ready to schedule your consultation to change your body into the sleek physique of your dreams, please call Preminger Plastic Surgery at (866) 201-9828 or request a consultation online.