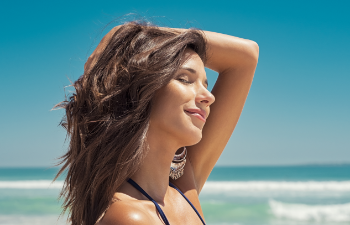 New York City, NY
Achieving lean, well-toned arms after weight loss or aging can be challenging, even with a regular exercise and diet regimen. As a result, many people opt for brachioplasty, more commonly known as an arm lift, to address the sagging skin and fat deposits underneath the arm, creating a more toned appearance. Dr. Preminger, a skilled plastic surgeon in New York City, answers four common questions about arm lifts on the blog today so that you can determine if an arm lift is right for you.
Is Brachioplasty safe?
Brachioplasty or an arm lift is a safe outpatient surgical procedure for healthy individuals dating back to 1954 in South America. Possible risks include slow incision healing, asymmetry, nerve damage, excessive bleeding, or infection, although these risks are rare. Potential complications should receive ample discussion before the procedure. Operations by a board-certified plastic surgeon on the Upper East Side of Manhattan and inside an accredited surgical facility should yield excellent results with minimal risk.
What is the recovery process?
Since brachioplasty is a surgical procedure, it is best to plan for your recovery. For example, request plenty of time off work for healing, arrange for someone to pick you up and bring you home, and ensure you have a companion for 24 hours after surgery. Most patients generally recover within two to three weeks but cannot lift heavy items four to six weeks after surgery. Our New York City plastic surgeon explains that complete healing should take approximately six weeks, which is when you can begin re-introducing strenuous activities, such as working out.
Will I scar after surgery?
As with any surgery, you should expect scarring. However, the Upper East Side of Manhattan's celebrity plastic surgeon, Dr. Preminger, can minimize scarring and help improve postoperative recovery. As part of your treatment, Dr. Preminger can provide postoperative care instructions for proper healing. Additionally, she may prescribe or recommend scar creams to diminish scar appearances.
Are you a good candidate?
Qualified candidates for brachioplasty surgery are people who lost considerable weight resulting in loose or excess skin on the upper arm area. During your consultation, Dr. Preminger will review your medical history, current medications and discuss any potential concerns, as well as answer your questions about the procedure and recovery. In addition, our experienced plastic surgeon on the Upper East Side of Manhattan explains that medical conditions which hinder healing like diabetes, certain dietary habits, and smoking must receive proper attention from your primary care physician before surgery.
Arm Lifts in Upper East Side of Manhattan, and New York City, NY
Toning your upper arms with an arm lift can reduce excess fat and sagging skin that can appear to be similar to "bat wings." Finally, you can wear sleeveless blouses and tops without worrying about your underarm swinging when you wave bye to your friend at lunch. To find out more about arm lifts, ask questions about the procedure, or schedule an arm lift consultation in New York City, feel free to call Preminger Plastic Surgery at (212) 706-1900 or request a consultation online today.