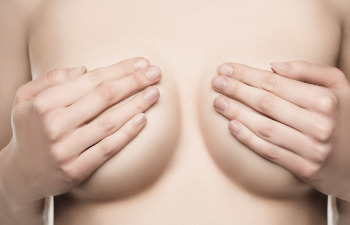 New York City, NY
Choosing to undergo breast augmentation can bring many expectations, fears, and questions to light. Since the treatment is a life-changing experience, it should receive serious attention to detail. Therefore,  it is critical to consult with a board-certified plastic surgeon in New York City before agreeing to the procedure. Dr. Aviva Preminger of Preminger Plastic Surgery shares on the blog today three mistakes to avoid during your breast augmentation consultation so that you can get the best experience and results from your time and investment.
Basing your decisions on information from the Internet or comments from friends
Living in the information age offers multiple benefits. However, retrieving information from external sources such as the Internet and the online community can dramatically impact your decision-making process. Our Upper East Side of Manhattan experienced plastic surgeon warns there are hazards when considering social media influencer opinions while making personal medical decisions. Additionally, simply because a particular individual has larger breast implants and looks fantastic in their photos, it does not mean that the same size is perfect for you. There are multiple factors Dr. Preminger considers, such as your body frame when recommending an implant that would naturally complement your body shape. Still unsure what to believe online? Check out our recent blog on choosing a plastic surgeon on Instagram.
Looking at the wrong before and after pictures and having unrealistic expectations
Patients often review before and after photos before scheduling an appointment with a New York City plastic surgeon. However, online breast augmentation before and after images can be taken at varying angles and under different lighting that could distort the true results. In addition, pictures taken within three months of surgery fail to show how the breasts settle into a final position, resulting in a perkier look than when healing is complete. It can be difficult to determine the date of when the post-op photos were taken. It could take several months or more before final results are reached. Therefore, you can't always choose the best plastic surgeon in Manhattan based on photos alone.
Choosing a specific cup size instead of ensuring a proportionate silhouette
Many patients are set on the size of implants that they want. However, an attractive proportion should be considered in your decision. Dr. Preminger explains that a particular look for one patient may not look right on someone else. Therefore, it is important to have an open mind when consulting with a plastic surgeon, as they have years of experience and can guide you to the best decision to make you beautifully proportionate through breast augmentation. To help you decide what size breasts would look best on you, book a 3D consultation online with Dr. Preminger today.
Breast Augmentation in the Upper East Side of Manhattan, and New York City, NY
Breast augmentation is a personal decision to change your body shape. Although you may have a preconceived idea of your result, it's best to get a professional opinion of an experienced breast augmentation surgeon in New York City for the best results. Therefore, if you have questions about breast augmentation or are ready to schedule an appointment with Dr. Preminger, please call Preminger Plastic Surgery at (212) 706-1900 or request a consultation online.